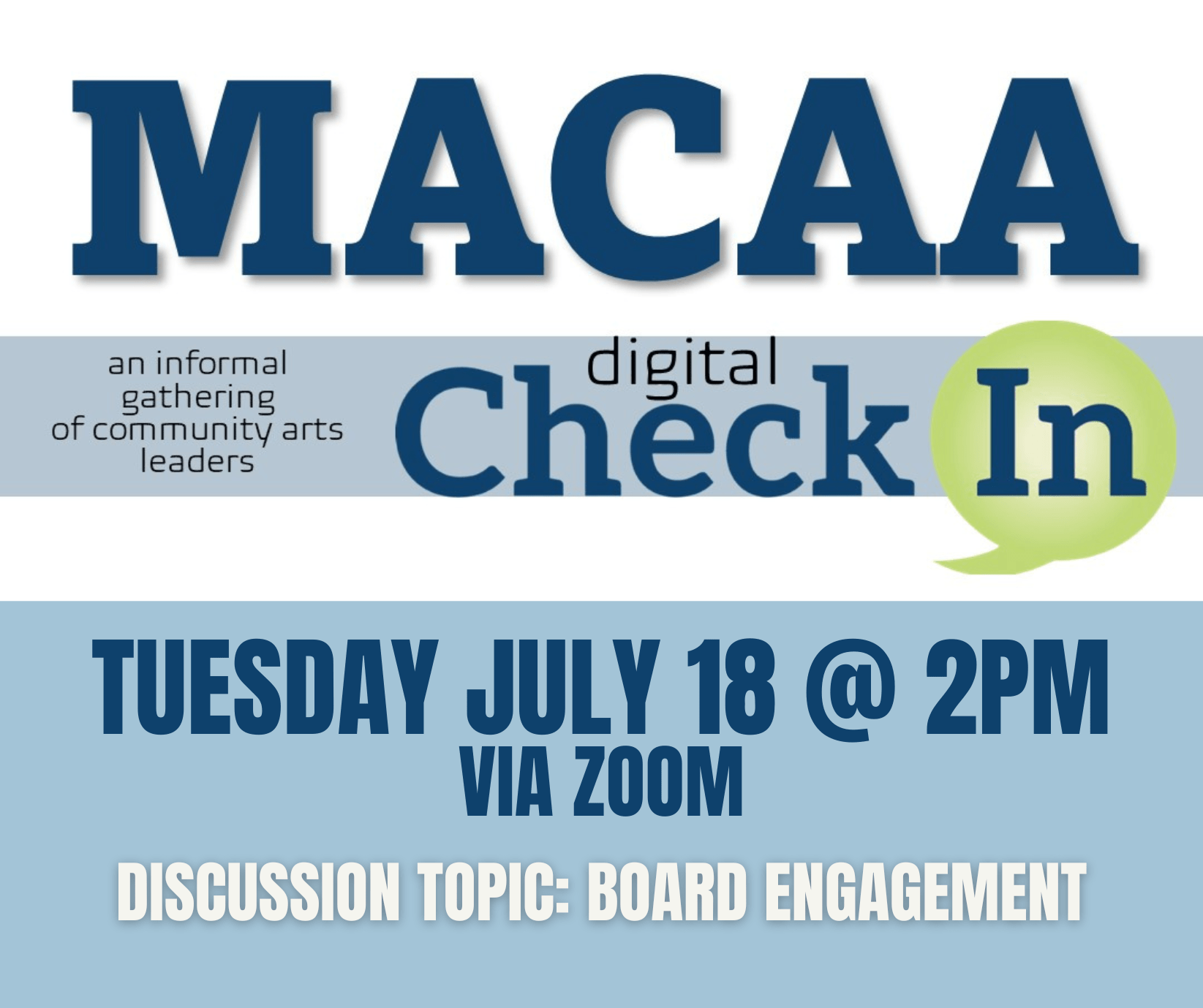 Missouri's community arts leaders are invited to a Check In – an informal gathering of community arts leaders – via ZOOM! 
Tuesday, July 18, 2023
2:00 p.m.  
ZOOM invite: Email Stephanie Kulas ([email protected]) for the link.
digital Check In will last an hour.  During that hour we will touch base, chat and network…to energize us all!  Open to arts agency leaders, board members and volunteers.   
Questions:
Stephanie Kulas, Special Projects Coordinator 
Michael Gaines, Executive Director 
funded in part by Missouri Arts Council, a state agency.